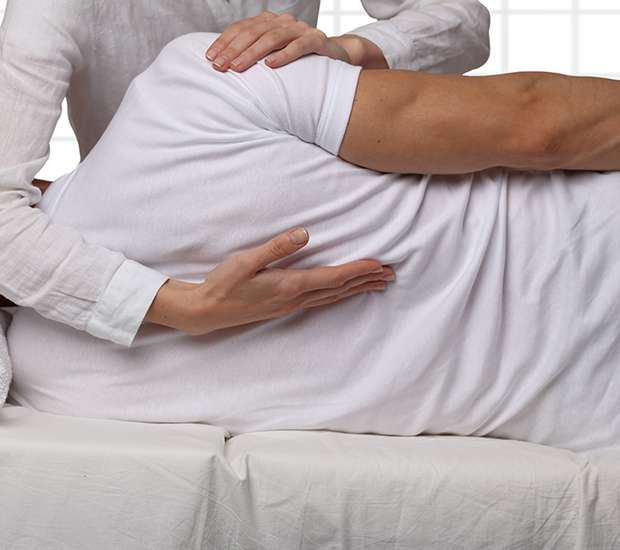 Chiropractic Treatment in Ooltewah, TN
Ooltewah, TN
Patients seeking alternative relief for pain can find an effective and non-surgical option chiropractic treatment. With our chiropractic treatment, we can help patients find relief for pain resulting from sports injuries, accidents, muscle strains and other health issues. We can also treat pain in the arms, legs, neck and headaches.
Chiropractic treatment in Ooltewah, TN involves the application of practical spinal manipulation and other alternative procedures. Treating chiropractic issues can involve aligning the spine with manual adjustments and other methods. The manipulation process helps to restore mobility to joints limited by tissue damages due to a traumatic incident such as falling, or chronic stress from sitting with proper back support.
Applications of Chiropractic Treatment
Our chiropractic treatment in Ooltewah, TN is majorly used as a pain relief alternative for joints, bones, muscles and connective tissues. This includes tendons, ligaments and cartilage. In some cases, it may be combined with traditional medical treatment. The treatment is a viable alternative to spending on over-the-counter painkillers that only provide momentary relief. With chiropractic treatment, we can provide patients with:
Headache relief
Performance boost during sports
Alleviate allergies
Alleviate chronic pain
Stimulate the immune system
Lower dependence on pain meds
Regularize blood pressure
Preparing for chiropractic treatment
No special requirements or preparations are necessary before a chiropractic adjustment. The procedure may require multiple visits to the chiropractor, but most people experience significant improvement within six to 10 appointments. The number of appointments will vary per the patient and overall condition.
Before the first appointment, we will have the patient fill out a form that covers the patient's medical history, current condition, allergies, insurance and any other pertinent information we need to know. We will then conduct an examination to determine the source of the patient's pain. Additional lab tests or diagnostic imaging may be required to know if the procedure will be effective for the pain.
The treatment course may include one or multiple manual adjustments, in which we perform joint manipulation with a controlled quick force to enhance mobility. Some chiropractors include nutritional counseling, exercise or rehabilitation into the program. The objective of chiropractic care, aside from relieving pain, is to restore function and prevent further injuries.
During the Procedure
During a typical chiropractic session, the chiropractor will place the patient in certain positions to treat the affected part. Usually, the patient will be positioned face down on a chiropractic table. With hands, the chiropractor will apply precise, sudden pressure to a joint, shifting it beyond its normal range of motion. The pressure is often accompanied by a popping or cracking sound as the joints move during the treatment.
After the Procedure
Some patients complain of minor side effects after chiropractic treatment, but that often lasts for only a few days. The side effects include fatigue, headache, or ache in the affected part of the body. The chiropractic adjustment is practical for treating low back pain, although most of the studies done show that the effects are modest – results achieved are similar to traditional care.
Chiropractic care is not effective for everyone, and its effectiveness majorly depends on the patient's situation. If the symptoms do not improve after several weeks of undergoing the procedure, the treatment may not be the alternative.
The Benefits of Chiropractic Treatment in Ooltewah, TN
Spinal manipulation and chiropractic care are deemed safe and effective for treating acute lower back pain – usually the type of injury that occurs from moving items. Acute back pain is more common than chronic pain and has been known to gradually get better without treatment. However, there are many cases in which waiting only makes the pain worse. With even just one appointment, we can help guide the patient to pain relief.
In many cases, a patient makes a specific movement that only worsens the pain. Even a minor injury can become a more serious health issue when left untreated. Conditions such as fibromyalgia and osteoarthritis may yield to the modest pressure used by chiropractors and experts of deep tissue massage.
Chronic pain describes any form of pain that occurs suddenly or gradually and persists for over three months. The treatment entails injections of substances such as sugar, water, or anesthetic to strengthen the ligaments located in the back.
Patients suffering from spinal cord compression, osteoporosis, or inflammatory arthritis, who use blood-thinning drugs are not eligible for spinal manipulation. Also, patients with cancer history should consult their doctors before going for chiropractic care.
Call Us Today
Chiropractic treatment depends on the correct diagnosis of pain. The chiropractor should have detailed information about your medical records, including any existing medical conditions, previous illness, surgeries, and lifestyle factors. To be safe, ensure you contact your medical doctor to know if chiropractic or any other pain relief alternatives will help your condition.
Related Posts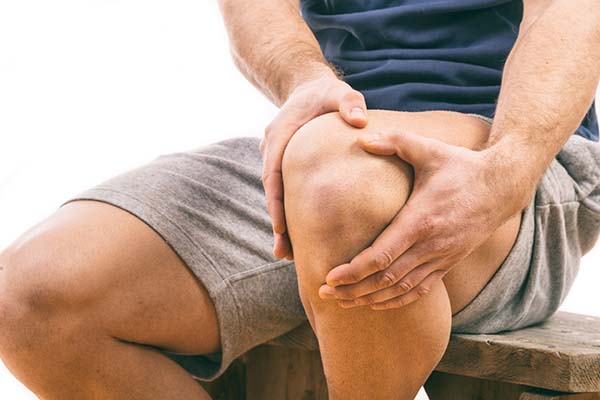 The knee consists of many components, making it highly susceptible to injury. Seeking professional treatment can greatly reduce pain and other symptoms while improving mobility, strength, flexibility, and range of motion. Common knee injuries include sprains, ligament tears, fractures, and dislocations. However, knee pain can arise from various health conditions and injuries, simple overuse, or…