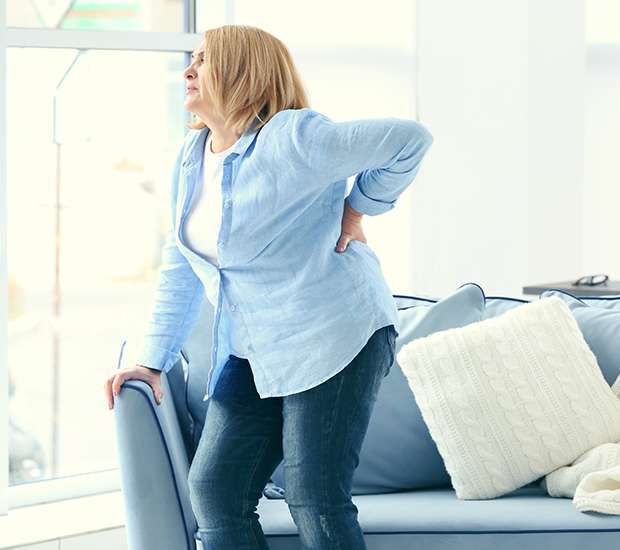 Pain Management
Ooltewah, TN
When hearing the term "pain management," people may picture a bottle of store-bought painkillers and getting rest in bed or a comfortable armchair. While getting some rest can be effective in finding relief, painkillers will only provide temporary relief from the pain. With the proper pain management and chiropractic care, it is to help treat lower back pain, migraines and headaches.
At Spine Chiropractic, our team strives to help patients find long-lasting relief. People who struggle with chronic back pain will find that the pain flares up from time to time and that there are other side effects as a result. These side effects can wreak havoc on a person's overall quality of life. With pain management, we can help patients learn to treat the pain and find relief.
The first step toward non-surgical pain management and effective recovery is to call us and schedule an appointment.
Benefits of Pain Management
When it comes to treating chiropractic pain, patients will need more than just medication and rest. The spine is the super-highway of the body, connecting much of it together. Due to that, injuring the back can result in pain throughout the body. The spine connects with the back of the neck and can cause serious migraines, also known as tension headaches.
These are not like normal headaches since they seem to be more severe and difficult to deal with. By incorporating various techniques into our pain management treatment, we can help patients find the long-lasting relief they need to function each day without pain getting in the way. Benefits of our pain management treatment include:
Identifying the source of the pain
Customizing treatment to meet the patient's needs
Non-surgical chiropractic adjustment and treatment options
Therapeutic techniques to help patients further their recovery
Follow-up appointments is necessary
Reasons to seek Treatment
Chiropractic injuries can cause varying levels of pain. In many cases, people avoid treating issues early on or until the pain becomes excruciating. As a chiropractor, we can help patients seek treatment for a variety of chiropractic issues. We can also provide them with the methods and treatment techniques to continue relieving pain at home.
Signs and symptoms of conditions that need pain management can include:
Migraines that last for hours or even several days
Physical pain and soreness in the lower back
Pain that gets worse or persists
Headaches strong enough to make daily functions difficult
Consistent pain or health issues
Lower back pain may never completely heal since the patient uses that area of the back on a regular basis when moving, bending over or carrying something. Without professional treatment, the pain will linger and continue to flare up during these actions. The types of migraines we can help to treat are the ones that cause such great pain, the individual is unable to function.
Pain Management Options
When it comes to pain management, we will recommend various forms of treatment, depending on the patient's needs. Possible treatment methods can include:
Manual adjustment/in-office treatment
Massage therapy
Medication
At-home care
Manual Adjustment/In-Office Treatment
During an appointment to treat any spinal issues or misalignment in the spine, we may use a manual adjustment to re-align the discs in the spine. This can help to ease the strain and pressure on the discs in a process known as spinal adjustment. We can apply a specific amount of physical force to ease tension in the back without the need for surgical procedures. We can also use other techniques such as dry needling and acupuncture to help treat pain.
Massage Therapy
Massage therapy can help to relieve tension in the back, shoulders, neck and more. Unlike a regular massage, our team of chiropractors can identify and target the specific areas that need treatment. If the patient is experiencing significant strain in the neck, then there is a chance of a migraine.
To help ease the physical pain and the migraine, we can use massage therapy on key pressure points and joints in the neck. Patients may need multiple sessions of this along with other treatment techniques.
Medication
While medication is a possibility, we may only prescribe medication in tandem with other treatment techniques. Medication will typically only provide temporary relief, as opposed to the long-term relief the patient needs. Store-bought painkillers will not be nearly as effective as prescription medication. We will determine if medication is necessary during an appointment.
At-home Care
We may also recommend at-home care with exercises and stretches to help relieve the strain causing the patient pain. With other lifestyle changes, it can be possible to naturally decrease the symptoms of back issues and even migraines.
For more information or to schedule an appointment, contact us today and schedule an appointment.
Related Posts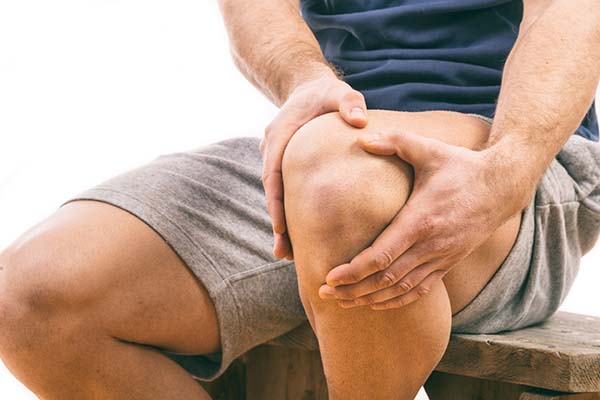 The knee consists of many components, making it highly susceptible to injury. Seeking professional treatment can greatly reduce pain and other symptoms while improving mobility, strength, flexibility, and range of motion. Common knee injuries include sprains, ligament tears, fractures, and dislocations. However, knee pain can arise from various health conditions and injuries, simple overuse, or…